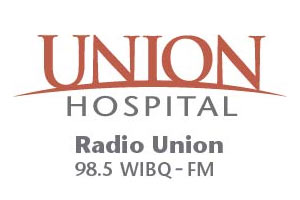 ---
Radio Union with Mike King is on WIBQ every Saturday Morning from 9-9:30am and Sunday 6:30 - 7am.
You can also catch the 2 min daily feature weekdays at 7:35am and 8:30am
Radio Union highlights health and wellness, professional profiles, community events, business news, technology updates, fitness advice, and the history that's all part of the Wabash Valley's leading medical center. Radio Union is presented by Union Hospital, serving their patients with compassionate health care of the highest quality. That's their mission.
If you have a question or comment for any of the Radio Union guests, send them to radiounion@uhhg.org.
Miss something on this week's show? Find archived Radio Union shows below.