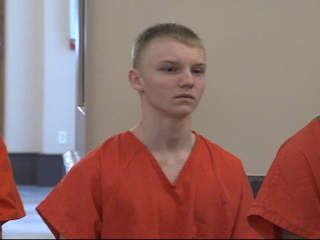 More on a story from yesterday.
We told you that 17 year old Jesse Weir is being charged with Neglect of a Dependent Resulting in Serious Bodily Injury.
The one month old allegedly suffered sustained several serious injuries including rib fractures, cranial fractures and intra-cranial hemorrhaging all wile in Weirs care back in December.
In court Weir asked the judge for a reduction in his $50,000 cash bond.
The judge said no.
Weir will stay in the Vigo County Jail.