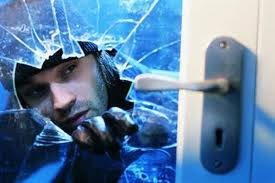 A string of burglaries in Crawford County Illinois.
Over the weekend, four churches were hit by thieves taking mainly electronic items like speakers and microphones.
Since no other items were taken, police believe that the robberies are all connected.
Police are warning people to be on the lookout for people selling these items because they may be stolen.
Police in Clark County are also saying that break-ins are up in their county as well.
It is not believed that there is a connection between the Clark and Crawford County crimes at this time.
If you know anything about any of these thefts contact police.