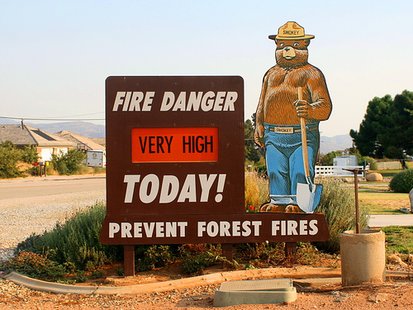 A Rockville couple has their yard catch fire due to dry conditions.
Rick and Cheri were home when they noticed a large amount of smoke coming over the hill.
Their yard caught fire and those flames were headed for their house.
They grabbed a hose and called the fire department.
Disaster was barely avoided.
Their house and nearby woods are ok.
The fir e may have started with a lit cigarette being thrown from a passing car.