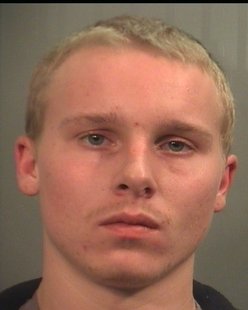 A local man in jail accused of beating an elderly woman over the weekend.
Saturday morning police say that 74 year old Judith Maples was walking to her daughter's house in West Terre Haute when she spotted 20 year old Kyle Marvel reliving himself.
She asked him to cover up and that is when he allegedly beat the woman leaving her injured and bleeding on the ground.
Maples suffered from lacerations on her head and arms, multiple fractures and bruises all over her body.
Marvels family and friends said that they helped the woman after they realized how bad the situation was and witness say that Marvel says he doesn't remember hitting and kicking the woman and he has apologized.
Marvel was arrested for Battery Resulting in Serious Bodily Injuries.
Marvel is being held in the Vigo County Jail on $60,000 bond.
His goes back to court Thursday.
Marvel is no stranger to law enforcement.. back in 2010 Marvel admitted that he robbed a home in West Terre Haute and police said then that he was a suspect in several other robberies including a church.