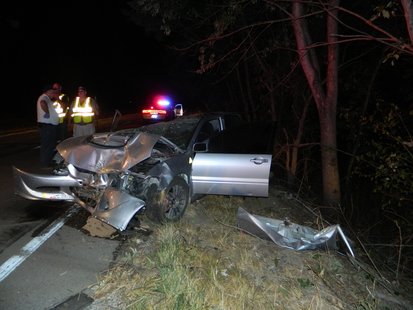 A Putnam County accident sends one to the hospital.
Indiana State Police say that 23 year old Rohn Smith of Brazil was westbound on US 40 when he veered into the median, overcorrected and then traveled into a wood area on the north side of the roadway.
Smith was taken to Putnam County Hospital for minor injuries but was later taken to Methodist Hospital in Indianapolis for chest injuries.
Police say that Smith was wearing his seatbelt, and they also say that alcohol and/or drugs may be a factor in this crash, and their investigation is ongoing.
Just a couple of hours earlier in the evening State Police stopped Smith on US 40 near CR 25 West for speeding and he was issued a warning.