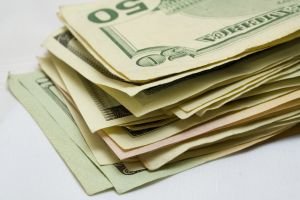 A tough economy means that money can be hard to come by unless you make your own.
Local authorities have reported that counter fit money had shown up in the area.
One local woman was passed fake bills at a yard sale.
The Vigo County Sheriffs department says that there have been more counter fit bills in the area lately.
Twenties seem to be the most popular.
Authorities say the most obvious way to tell a fake from the real thing is the feel since nothing else uses that same type of paper.
Then look for all of the other things that are built into the bills as security measures.
The Secret Service web site tells how to spot fake money.